Here are a few new favorite ethical + sustainable shoe brands...
Insecta Shoes is an ecological and vegan brand of shoes and sandals that are produced in Brazil. Super comfortable, vegan, colorful and floral oxfords, mules...the perfect printed oxford made from upcycled materials in Brazil.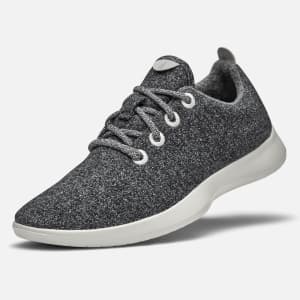 Allbirds claim to fame is having the world's most comfortable shoe. I would say they live up to the hype...I wore these for a long day running around for ten hours and my feet still hurt by the end of the day, but maybe not as much as they should :) With the minimalist marketing on the actual shoe, these are my new favorite sneakers to throw on with a casual dress. These guys are made with merino wool and an extract of sugar cane sole.
I discovered these beauties by Lotta of Stockholm on a shoot when one of my models brought them in her shoe bag. We quickly realized these go with pretty much anything! I especially love that you can layer them with some funky socks...I am not one to sacrifice comfort (or just freezing) for style. A classic design made in Sweden using Swedish Alder for the base and chrome free vegetable tanned leathers from Italy and Swedish staples and yes, Lotta is a real women who started selling these to her friends.
Proud Mary Raffia slides and mules are a little more than I am willing to pay for a pair of shoes, but are probably worth it. These adorable shoes are handmade in Morocco. Every pair of shoes provides 1 day of fair work for women in Morocco. The sale of each pair of shoes provides 1 day of life skills mentoring for adolescent indigenous girls through the Catrinka Girls Project.
Nisolo's are slightly pricey, but I appreciate that their style is always on point! These are handmade in Peru by groups of independent artisans, preserving the age old shoe and leather skills from the Andes area. If you want to gift me something - gift me these mules.
All right you guys I am letting you in on a little secret with these: I was researching some ethical tights options, because well I have not been able to find a good option for years and somehow on the interwebs came across these beauties and fell in love...Alice and Whittles ankle rain boots are adorable AND they are made from fair trade rubber in Sri Lanka. 
I know, I know, these shoes are crazy expensive and I shouldn't like them...but I do! Plus they are made from upcycled plastic and then handmade in Peru. If 400 some dollars is too much for you to pay for a pair of shoes, ahem me too, you can get lucky and find a pair of her shoes on Poshmark. This women's stuff is quickly becoming some of my favorites - check out Rachel Comey.
This list would not be complete without including a fair trade shoe brand that I have watched grow at the same time as my own business...Sseko Designs. (I also just read Liz's book Beginner's Pluck and it was very inspiring ya'll!) I have to be completely honest and say that I do not always 100% love their designs (mainly because they started with a tie yourself sandal...and I'm lazy), BUT I do think they are doing more good in their production facilities than most any other fair trade company I have found. They have a program where they give scholarships to women who make their sandals so they are able to go to college. Incredible you guys!! Buy one of their tie sandals and proceeds helps these women. (Their other shoes are made in Peru). 
#ottomademyshoes is how The Root Collective got its start. They started out with a man - named Otto - hand making colorful shoes in Guatemala. Now they are a bit bigger, but same idea their message is that they give jobs to people in Guatemala. If you have been shopping in Guatemala you will recognize a similar shoe, handmade shoes are in a lot of touristy places there and are a great colorful flat, so if you need a colorful flat, go here. I have found in my own experience these shoes don't last forever, but they are cute!
SoleRebels is just a really good company! Again have watched them grow for years and I believe in the work they are doing in Ethiopia! I also appreciate that they are able to track all the items in their shoes - if you have been to Africa - you have seen the recycled tire sandals for sale on the streets. These are a spin off of that, taken to the next level. Like I said they can track the rest of the fabrics as well: vegan products, handspun and handwoven textiles. Ya'll I support them!