SPOTLIGHT- Sustainable Shoe Brands
Posted by Christina Gillenwater on
SPOTLIGHT - Sustainable Shoe Brands
Fair Trade and sustainable products are on the rise and although sustainable clothing brands can be easy to find, there are not many shoe brands that have hit the surface. To make it easier, we have researched and compiled a list of the top sustainable shoe brands around the world. Not only are these brands sustainable but they also follow fair trade policies that alot of companies in the fashion industry do not. Take a look at these stores, it is hard not to fall in love with these brands.
Company | El Naturalista
Product | Sneakers, sandals, kids shoes, and boots
Moto | "We are responsible with the environment, constantly researching, creating and innovating to attain a sustainable, high quality product, a commitment that we reaffirm through our quality and environment policy".
Materials | Vegan leather, recycled rubber, microfibers and cotton, chrome free
Price Range | $$, $$$
El Naturalista is a shoe company that uses chrome free and vegan materials."Chromium is a heavy metal normally used in the tanning and dyeing process of leather; our innovative and sustainable practices mean we have managed to prepare the leather without it. The leather is used on the outside and the inner linings or in-soles of the following shoes". They manufacture 100% of the shoes in their three locations. Not only are they an Eco-friendly shoe company, but they also support local suppliers to utilize the resources they have near home. El Naturalista is a socially responsible, eco-friendly shoe company that takes care of the environment while creating a high quality product.
Company | Neuaura
Product | Boots, Heels, Flats, and Wedges
Moto | "At NEUAURA we are committed to bringing quality, unique footwear that is animal free and eco-friendly. We do our best to ensure our manufacturing process and materials leave minimal impact on our planet.
Materials | 100% animal free, vegan shoes
Price Range| $$, $$$
Neuaura was founded in 2007 by Arti Upadhyay. They pride themselves on being animal free and leaving minimal impact on the planet. They also focus on quality and using sustainable materials whenever possible. Neuaura has a sustainable factory in Brazil and every year they donate 5% of their net profits to charities that help preserve the environment. Neuaura values the protection of animals and the environment as well as working with partners that share the same values. Neuaura has high quality, fashionable shoes that promote the vegan lifestyle and leave the consumers guilt free.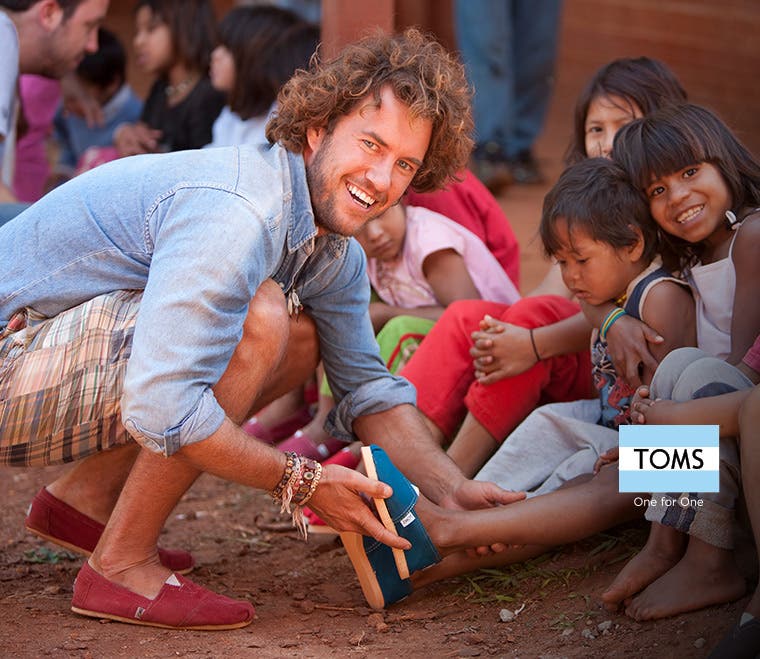 Company | Toms
Product | Wedges, Slip on's, sneakers
Moto | "One for One", TOMS welcomes the opportunity to join forces with incredible organizations around the world, whose integrated approaches across health, education and other service sectors allows us to provide a valuable link through TOMS Giving.
Materials | Natural hemp, organic cotton, and/or recycled polyester, boxes are made from 80% recycled post-consumer waste and are printed with soy ink.
Price Range | $$
Toms was founded in 2006 and they believe in helping others through business. They make sure that the business corresponds to their values.Tom's works with over 70 countries and the number continue to rise.At Tom's, "One for One" is a common mantra they share. With every shoe, eyewear, bags, and coffee, they give a pair of shoes, glasses, surgery, water and child birth health care to someone in need.
Company | Sole Rebels
Product | Men's and women's sandals, slip ons, and lace-ups
Moto | "Sole Rebels pride themselves on putting workers first, giving them medical coverage, transportation, straight wage, sustainable production, cultural preservation and community dedication".
Materials | Recycled rubber tires, recycled, organic, and bio-based materials
Price Range | $$
Sole Rebels began on the idea that it could be an inspiration of hope. In Ethiopia, there were no jobs so Sole Rebels took matters in their own hands and created a shoe company that gave jobs and fair paying jobs to citizens in their community. While maintaining an Eco-friendly brand,they also incorporate Ethiopian culture into their designs to represent where they came from. Roots. Cultures. Tires. To learn more about Sole Rebels and how they became the first WFTO certified footwear company visit www.solerebels.com
Company |Oliberte
Product| Men's and Women's shoes
Moto | "We believe in empowerment, transparency, and doing right by all".
Materials | leather, rubber, and fabric sourced locally
Price range| $$, $$$
Oliberte manufactures in Africa and works with suppliers, farmers, and craftsman to produce premium products. Since they own the factory, they have complete control over the quality and allows the Ethiopian team to create a workplace they believe in. Olberte supports Sub- Saharan African workers' rights which means treating every employee and customer with respect. Olberte has a life time warranty policy because every purchase, and every person matters.
Company | Native Shoes
Product | Boots, shoes, sandals, and kids shoes
Moto | "Built upon passion, belief, and dedication, we combine our creed with the best of evolving technology, light materials and great design. We produce lightweight, iconic footwear – for now and for the future".
Materials | Foam-injection molded EVA, animal free, and zero waste
Price range | $$, $$$
Native Shoes is a Canadian Shoe brand that was built on the idea of creating "Future Classics". Native is distributed to 45 countries and produces a lightweight, casual silhouette. The models are made from zero waste, and the shoes mold to your feet making them very comfortable. Check these out at www.Nativeshoes.com
Company | VIVOBAREFOOT
Product | shoes
Moto | "We embrace environmental sustainability and use lifecycle analysis to look for efficiencies through design, materials selection, people and manufacturing processes to make more durable products that people love to wear".
Materials | Minimalist shoe with a patented, ultra-thin puncture resistant sole.
Price Range | $$$
Galahad Clark and Tim Brennan the founders, suffered from a series of injuries that regular tennis shoes have given them. With plenty of research, they created a model of a barefoot shoe which then began the discovery of VIVOBAREFOOT. They believe that the future is in barefoot shoes and the memory foam, arch supports and toning shoes are in the past. They believe that the human foot has all the technology you need in order to live a happy and healthy life. Check out what VIVOBAREFOOT can do for you today.
Company | Jambu
Products | Shoes, Wedges, Boots, Sandals
Moto | "Trail and water ready technology combines with cool innovations. Everything. Simple to wear. Secure on your feet. Yet barely there".
Materials | Memory Foam footbed, flex traction, fibers, partially recycled rubber, vegan designs, eco designs
Price Range | $$, $$$
Jambu focuses on the ideal that you can go anywhere and everywhere with these shoes. Every terrain, water, mountain, and even trail you go on the Jambu shoe will provide the support and comfort you need. It is not only perfect for every occasion but also is made out of vegan materials and is Eco-friendly. The shoes are also made with memory foam soles to add comfort to the consumer. If you're interested in learning more visit their website, www.jambu.com
Company |Soft Star Shoe
Products |Baby, kids, and adults shoes
Moto | "Walk lightly on earth: Conserve raw materials by thoughtful use. Minimize our environmental footprint by reducing waste, reusing and recycling".
Materials | Vegan, Sheepskin, and Leather
Price Range | $$, $$$
Soft Star shoes has been around since 1985 and it started as Tim Oliver and his wife Jeanie wanting a soft, quality shoe for their baby girl. The more people saw these shoes, the more they fell in love with them. In 2005, Tricia and Larkin joined forces to help make the company grow. In 2010, they expanded the company to make running shoes for customers and have taken their foot development for children's shoes and added adult shoes so not only can kids benefit but adults too. To find out what Soft Star shoes is up to now visit their website here and check out their amazing products.
Company | Keen
Products | Footwear, Bags and Socks
Moto| "Create. Play. Care. It's a way of life, we call it HYBRIDLIFE".
Materials| recycled materials and components from around the world such as leather and rubber
Price Range | $$, $$$
At Keen living a HYBRIDLIFE is a key mantra. A HYBRIDLIFE is one that is committed to create solutions so you can explore anywhere with one pair of shoes. Keen supports stepping outside and participating in an adventure as well as conserving the land and water. They built a shoe that can be worn hiking, walking, biking or as an everyday shoe that protects the foot. It is not just about a shoe to Keen, it is a way of living.
Company | Pikolinos
Product | sandals, flats, wedges, heels, sneakers, loafers, lace-up and slip-on's.
Moto | "our shoes are designed to be high-quality, comfortable footwear, embodying the values that, for us, are more important than trends".
Materials | chrome-free leather, water-based glues without toxic components and natural dyes.
Price Range | $$$
Pikolinos is a lot more than a shoe, it has personality. These shoes incorporate the Mediterranean lifestyle that is brought out with its light, bright colors and laid back persona. The shoes are comfortable, resistant, high quality, unique, and more importantly are naturally good. The leather only is treated with natural finishes and contain no toxic chemicals. If you want high quality leather shoes that are eco-friendly then this is the place to go.